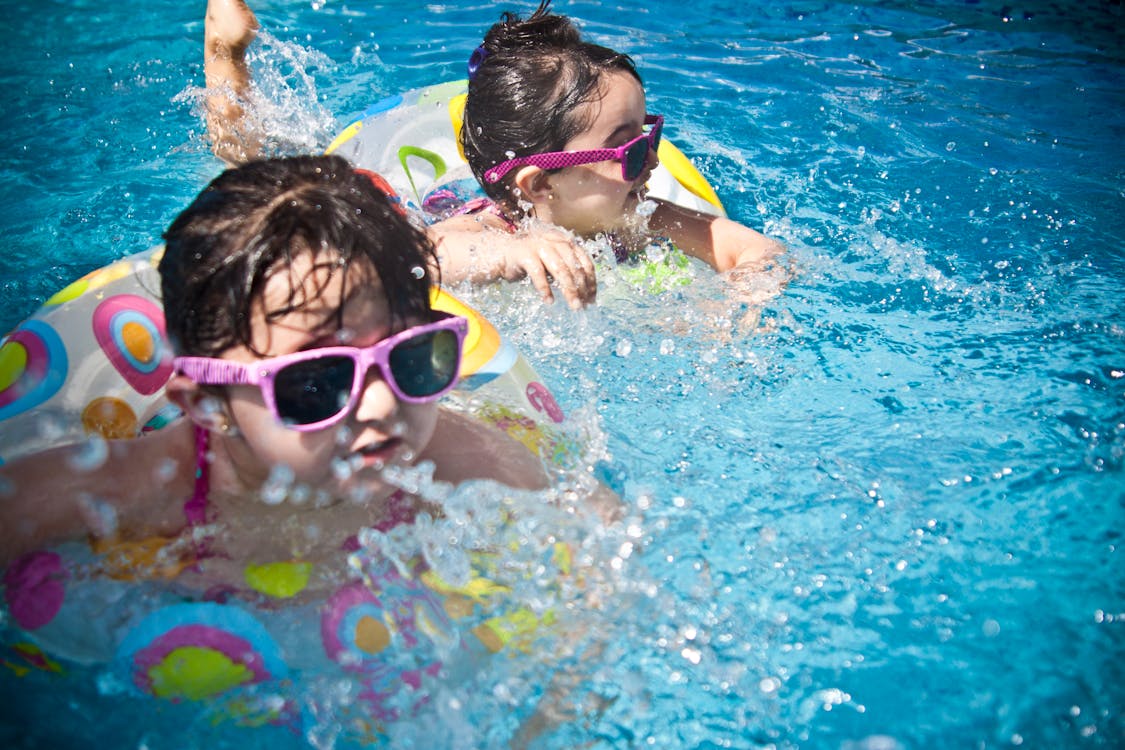 It's been awhile since I last posted here. I was sober a few days back. It's my daughter's first time to celebrate her birthday without me by her side and we're continents apart. If you are following my blog, you know that my two homeschooled daughters are in the province under the care of my parents.
If you're an expat, and your family is back home, I know what you're feeling. You're not physically there when it comes to important occasions. And that's kinda heartbreaking, isn't it? I felt it just a few days back.
Two days prior to my daughter's 8th birthday, I was already so sad. I wasn't able to talk to her and her baby sister for over a day. That literally brought me to tears. The irony was, my two daughters were not even sad. Of course, I didn't tell them that I was in tears. When I left the country last February, my daughters saw how sad I was.
My daughters miss me and their daddy but they would just utter that without tears. I am proud of how tough they have become. I know that when the time comes for them to go solo, they have already adjusted well because of this 4-month separation period that we have right now. It's me though who's having a hard time with this separation anxiety. Last month, I blogged about dealing with separation anxiety when you're a homeschooler. Yes, I am getting along pretty well, so far. It's just that homesickness enveloped me these past few days because as you can see, it's my first time to be away from my kids. Since they're homeschooled and they're born here in this country, we're practically together for 24/7 for the past 8 years and counting.
On my part, how did I prepare for my daughter's 8th birthday even though we're continents apart?
My daughter received gifts from us on her birthday last Monday but the gifts didn't come all the way from this country. To save for shipping fee, I just asked my sister to purchase the gifts in Manila and send them locally via LBC. I asked my sister to write our names on the gift and I dictated the birthday greetings. With this, we were able to save a great deal on the shipping fee. The gift that my daughter was expecting was also available in Manila.
A day before my daughter's 8th birthday, I already told my mom about the kind of party that I would want for my daughter. My daughter originally planned for a beach party but I wasn't that comfortable with the thought that she's celebrating it at the beach without us. I told my mom to have a pool party instead. So lucky to have a mom who's so hands on. She bought beach ball and floaters for the girls. My girls were so happy even though they just swam for a few minutes as it was already cold. The pool there didn't have any warm water unlike the pools here in Kuwait. Nevertheless though, the girls still enjoyed that day.
Thanks to my parents for making my daughter's birthday a happy one. My daughter told me that she's happy, indeed, even when I didn't ask her about what she's feeling that day. That somehow relieved my homesickness. All the while I was thinking that she's kinda missing me on her birthday but it was just the other way around. I was just the only one missing her so badly. Thanks to my husband's parents, too, for giving my daughter a pre-advanced birthday party with my daughter's new friends.
How about you? Share tips on how you're preparing for your kids' birthdays when you're not physically beside them?
Anyhow, I remember something I was asked a few days ago about the setup of education of my kids now that they're in the province.
Still homeschoolers and will be homeschooling till K12
Some people asked me if my kids would be living in the Philippines and if ever they'd be enrolled in physical schools. We did try to enroll them in physical schools in the province but they're not into it. My youngest daughter said she couldn't learn when it's noisy. So what we did was to hire two teachers who'd tutor our girls – at home. It's working best for them. Occasionally, my girls play with the neighbors' kids.
There are more things that I want my two daughters to learn and do in life now that my first born is 8 and my second born is almost 6. However, I can only provide the right environment for them and correct way of nudging them about the life out there. I cannot tell them what to do when they don't see me doing it. My daughters' mirror has always been me, their mom. In fact when they're still here in this country a few months back, I was so thrilled when I witnessed them doing some online stuffs. I can't wait to be with them again and learn together the intricacies and challenges of the real world. As you can see, we're not only learning the academics but practically we're into stuffs that are somehow beyond their age. We're dealing here with real life, with stuffs that they should know in order to deal with the world outside the four walls of classroom. No, don't get me wrong. I'm not against public or private traditional schooling. It's just that homeschooling works best for us. I could enumerate more about why home education is working best for us but perhaps in a separate blog post. The thing is, my two girls are still homeschoolers and will be homeschooling them until K12.
My daughter is 8! Now, what?
I couldn't believe it that I have already raised an 8-year old and over 5-year old two girls! 8 is almost a grownup, my daughter told me when she's just 7. I asked her a few days back about what she's feeling now that she's 8. She didn't answer it. Perhaps, there's no big difference, anyway, on her part. One thing I noticed though was that she knew when to stop watching youtube while talking to me via Viber. She told her little sister to stop watching as they were talking to me. Good job, Ate. You know what/who to prioritize. Was it just a month ago when she cried heavily for she wasn't able to talk to me online because she prioritized watching Youtube? She must have learned her lessons well back then.
My daughters are learning more about real life during this 4-month separation period. They have grown considerably especially my 8-year daughter. It was a good break for both of my girls.
My daughter is 8 now. I have yet to tailor-fit some of the things that I think she'd like to do. I have yet to draft the path that I think she'd be happy to walk on. As always, I have been the kind of mom who's not so strict when it comes to pushing what I want for my girls. I try as much as possible to incorporate the things that interest them. From there, they learn about how to pursue the things that they should focus on. There's more to kids' lives than pushing them to do stuffs that will eventually bore them. That's why I want them to enjoy lifestyle freedom at a young age. Of course, with lifestyle freedom comes hard work and perseverance. Wait for more blog posts about our journey in our homeschooling journey.
Till next time!